Daily Live Online Guided Meditation Sessions
HERE IS A GOLDEN OPPORTUNITY TO LEARN AND PRACTISE MEDITATION LIVE EVERY DAY WITH RENOWNED DRUGLESS THERAPIST DR. PURVI JAYAARAAJ
JOIN ANY DAY DURING THE YEAR BY CHOOSING THE TENURE YOU WANT
1 Month, 3 Months, 6 Months and 1 Year
Every day at 6AM, 7AM, 7PM and 8PM
What happens when you join?
You learn and practice proven meditation techniques that will give you a better hold on:


Overall, Wellbeing
Mindfulness
Positive Thinking
Habit Building
Confidence to chase your dreams
Combating negative behavioral patterns
Goal setting
Effective Routine planner
Handling crisis and reviving back to form
Fear, Anxiety, and Stress Management
Work-life balance
Becoming the best version of you this year
Who is this course for?
Unable to focus your mind on any meditation despite knowing the innumerable benefits of Meditation? Then this course is for you
Who wants to make the best use of this year to take a huge leap forward in life with enhanced mental and physical well-being?
Those who feel their time and effort are going unproductive and unfruitful to achieve their wellness goals.
How is this course different from other Meditation courses?
It comes from a Practitioner, Trainer, and Therapist who has effectively treated and trained thousands of aspirants around the globe effectively over the years and has a repository of experiences to share.
It is original content derived from the experience of seeing thousands of people change their life from being sick, depressed, and dejected to being wealthy, and successful.
It will give you a framework to understand your life better. A framework that can unleash your innate potential to chase your life purpose and make life a beautiful journey as you desire.
WHY MEDITATE EVERY DAY?
Meditation is a technique that involves focusing your attention and quieting your mind to achieve a state of relaxation and mental clarity. The benefits of regular meditation practice are numerous and include:
Reducing stress and anxiety: Meditation has been shown to reduce the production of stress hormones, which can help you feel calmer and more relaxed. It can also help you manage anxiety and depression symptoms.
Improving sleep: Meditation can improve the quality of your sleep by helping you relax and reduce stress and anxiety levels, which are often the cause of sleep disturbances.
Enhancing self-awareness: Meditation can help you become more aware of your thoughts, feelings, and behaviors, which can lead to greater self-understanding and personal growth.
Boosting focus and concentration: Regular meditation practice can improve your ability to focus and concentrate, which can be useful for tasks that require mental clarity and sustained attention.
Lowering blood pressure: Meditation has been shown to lower blood pressure and improve cardiovascular which can reduce the risk of heart disease and stroke.
Increasing feelings of compassion and empathy: Meditation can enhance feelings of compassion and empathy for others, which can improve your relationships and overall well-being.Helps in faster recovery from many chronic diseases: Overall, regular meditation practice can lead to a greater sense of calm and relaxation, improved mental clarity, and a range of physical and emotional benefits.


Know more about your mentor Dr Purvi Jayaaraaj, MD(AM), PhD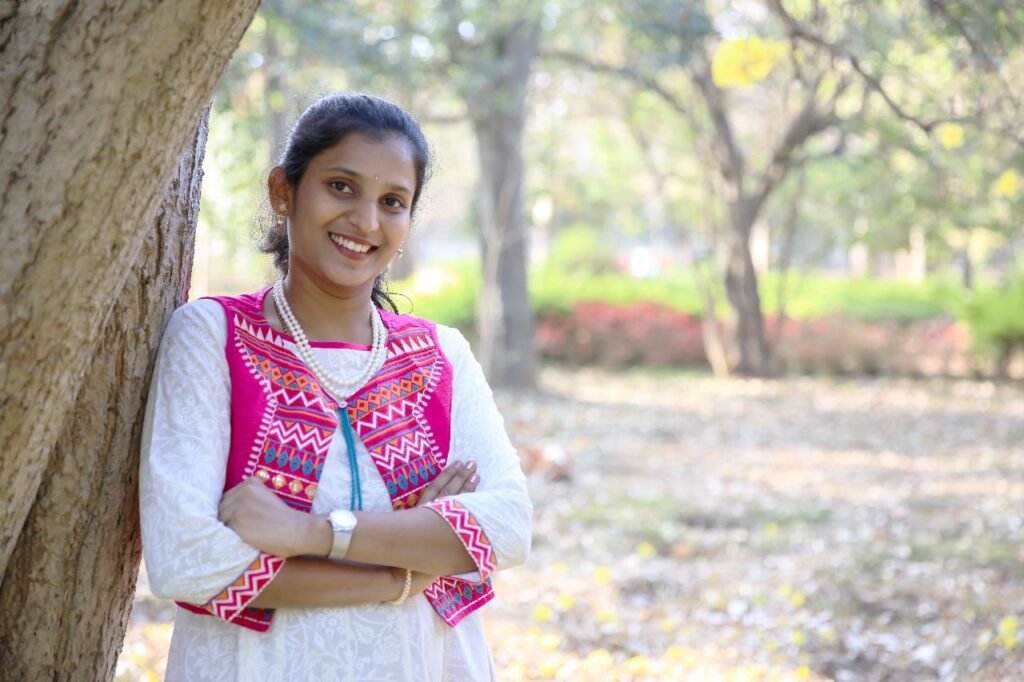 Doctor of Alternative Medicine – Drugless Therapy – Subconscious Mind and Energy Expert – Founder of Samrruddhi Wellness Center
Certificated Practitioner in Alternative Medicine
Interviewed in hundreds of popular TV shows over the past 10 Years.
Conducted 100's of workshops on Drugless Therapy in and outside India.
Has trained 20,000 plus students on Awakening Innate Healing Abilities
Featured in Taranga Magazine
Featured in Praja Vani News Paper
Featured with Full page coverage on Woman's Day special in __newspaper.
Recorded thousands of written and video testimonials of recovery of thousands of people around the globe
10 plus years of experience as a Drugless Therapist
Hundreds of workshops conducted on Holistic Wellness
Hundreds of Interview address to propagate Drugless Therapy
Millions of views of Videos on Holistic Living on social media.
Hundreds of videos uploaded for awareness on Innate Healing Abilities
Featured on TV9, Public TV, Suvarna 24/7, News 18, Zee TV and more.
FAQ:
Q1: How will I get the link for the workshop?
A1: You will automatically get the link on your WhatsApp number 30 mins before the workshop. Please note that the WhatsApp number provided during enrollment will be considered.
Q2: Will the course end in December 2023?
A2: No. The course will not end in December 2023. It will continue till the time the management decides to end the workshop. We will inform you in case such an event occurs.
Q3: I am a beginner; can I enroll in the meditation workshop?
A3: Yes.
Q4: Will the same meditation be taught daily?
A4: No. We follow a weekly curriculum. Every week there will be a new topic for meditation.
Q5: Is the session live or recorded?
A5: Please note that the 6 am session is Live. However, other times such as – 7 am, 7 pm, and 8 pm are re-telecasted.
Q6: What if I miss the morning session; can I attend in the other time slots?
A6: You have the liberty to attend all 4 times in the day. In case you missed the morning session, you can always attend the evening session.
Q7: Will I get the recordings?
A7: No. Please note that since the session is Live, we do not record it.
Q8: Can I ask questions to the mentor in case I have any doubts?
A8: To cater to the doubts of the meditators, we have created a WhatsApp Community where all details will be shared. The link for the WhatsApp community will be shared upon enrolling for the course.
Q9: I am unable to open the workshop link.
A9: Following steps to do in case you are unable to open the link:
Please save the 9740425767 number in your phone contacts.
Please copy and paste the link into any browser and enter.
Please clear your browsing history and cache.
If the problem persists, please uninstall the YouTube app and re-install it.
Q10: I live in the United Kingdom; the time slots provided do not suit me. Can you have an additional time slot for out-of-country members?
A10: We are working on bringing in a new time slot that suits foreign clients. We will keep you updated.
Self-love 365 helpline numbers: 9980302641, 9535553717, 9036688866, and 9740425767 (10:00 am to 6:00 pm – Monday to Saturday)